Friday Flies with Mike Wallace
Transition time!  It seems we've settled into a routine using larger mayfly and stonefly patterns and this summer has been a great one for healthy hatches and voracious trout.  But now it's September and along with it comes even lower flows and gin clear water.  If you're finding your summer fly selection is now getting less attention, you may need to dig into your micro fly box and shrink your tippet size.  Below are some dropper options that can keep tight lines a part of your early fall fishing trips.
JUJU BEATIS – BLACK, OLIVE, GRAY SIZE 18-22
This gem is a Charlie Craven classic that makes a great bottom fly in a dropper series. Placed behind a small bead head as the last fly on your rig, this baby can tempt a reluctant trout to eat when other flies aren't doing the trick. 
WD-40 EMERGER – OLIVE SIZE 20-22
Sometimes lost amid the flashier modern patterns, the WD-40 is still a very effective fly in the clear waters of fall.  Tied last in a dry-dropper or nymph rig, this go-to fly can keep the action hot when other offerings are being ignored.
BLACK BEAUTY – SIZE 20-22
Some higher elevation waters are now dipping back into the high 40's and low 50's for temps. This means most bug species are getting less active…except for one, the mighty midge!  The Black Beauty should be a staple in every fly fishers arsenal.  So stock up because they're working now and will continue to for another 7 months.
CREAM MIDGE DRY – SIZE 20-22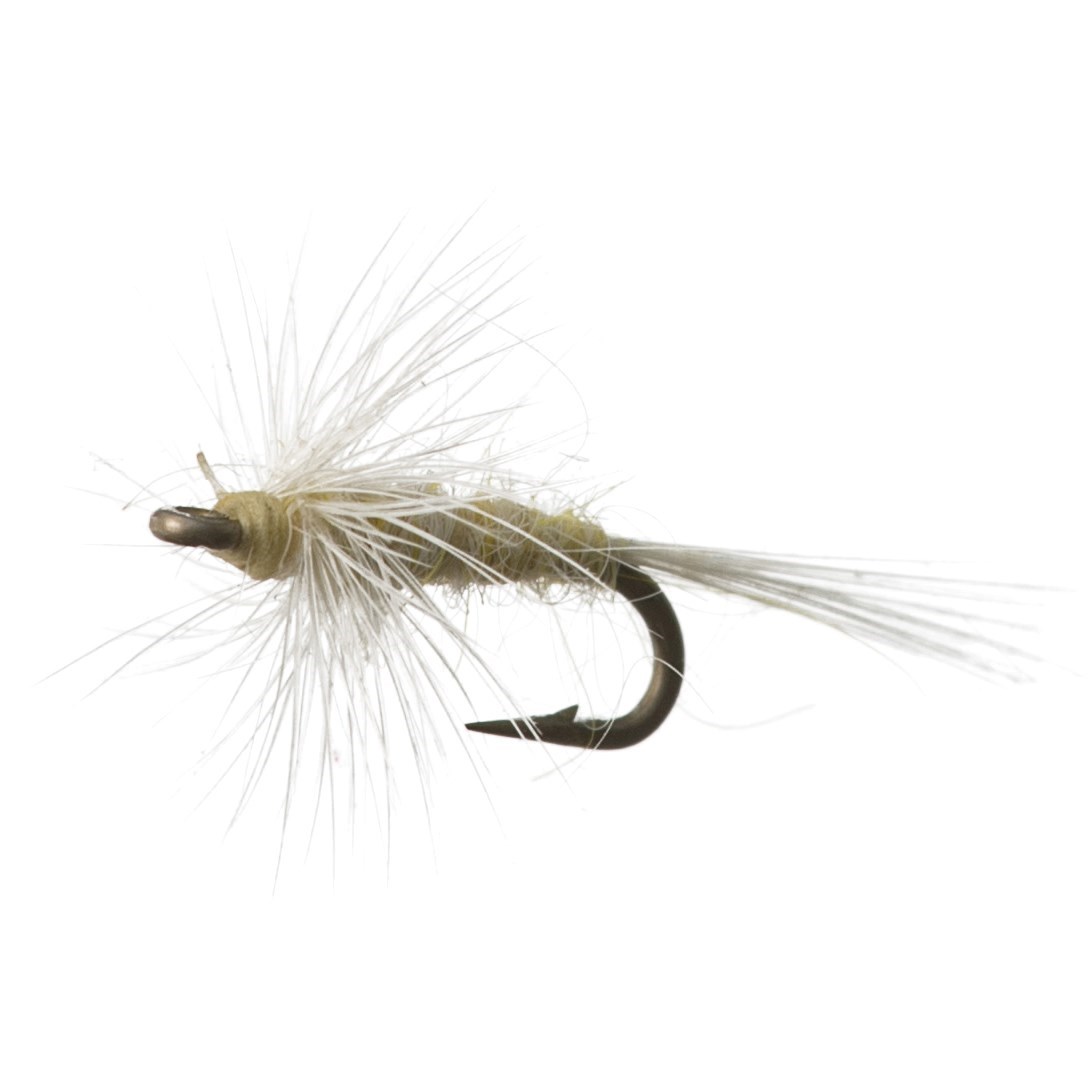 Ever had those nice fall afternoons when fish are lightly sipping near the surface but ignoring your dry fly offerings?  When fish are not committing to dries it usually means they're keyed on small emergers.  Here's a solution that can lead to hook sets.  Dropped behind your dry with a 5X or 6X tippet, the cream midge without floatant sits low in the surface film, making a tempting silhouette for selective fish.
---